DevilsFilm Update - TS Gangbangers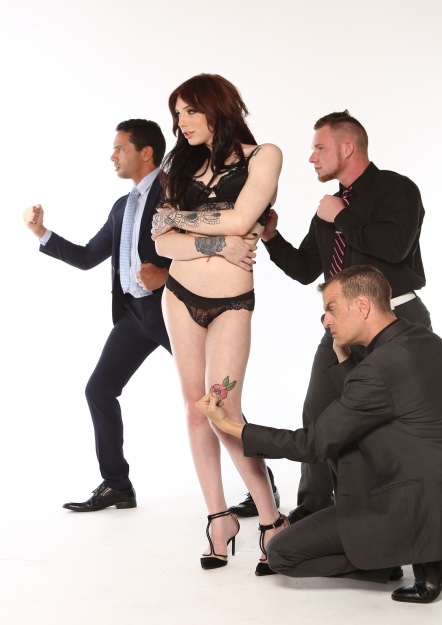 Updated 12-14-2020

|

3259
Categories
Anal
Double Penetration
Deepthroat
Brunette
Trans
Double Anal
Tattoo & Piercing
Ass
Double Blowjob
HD Porn
Transgender
Small Tits
Lingerie
Partner Scenes
Foursome
Scene Info
Annabelle Lane is tired of Santini getting all the press and recognition in the hotly contested world of transexual porn. Why is that bitch getting all the props when nobody can take a cock pounding like Annabelle? Her head minion Chad suggests she call out superstar Chanel Santini in a fuck off live on the internet to settle this once and for all. What a great idea Annabelle came up with. Brining her boy toy sex dolls to the forefront she lays down the fuck of the century as she is mercilessly double ass pounded and pulverized by the hardest cocks. She even fucks Gabriel up the ass to show she is just as good a top as Santini is. Welcome to the world of TS Gangbangers.
You might also like these Videos...
Thanks! please check your email for confirmation
Never miss out on exclusive offers & FREE CONTENT!
Subscribe to our newsletter and receive the latest updates directly to your inbox.